Perhaps many people know that the surface was made from a lot of lines.
We imagined the forms of traces about its lines and emphasized some lines.
Recent days, double-walled glass cups, combined both two glass cup, is used in the cafe or home kitchen.
There are so many different types of patterns or shapes and these cups are a kind of cafe item trend. 
So we study how to make double-walled glass, and designed this collection by applying the way.
There are some not double-walled glass in this collection and
all of the units are able to change the colors.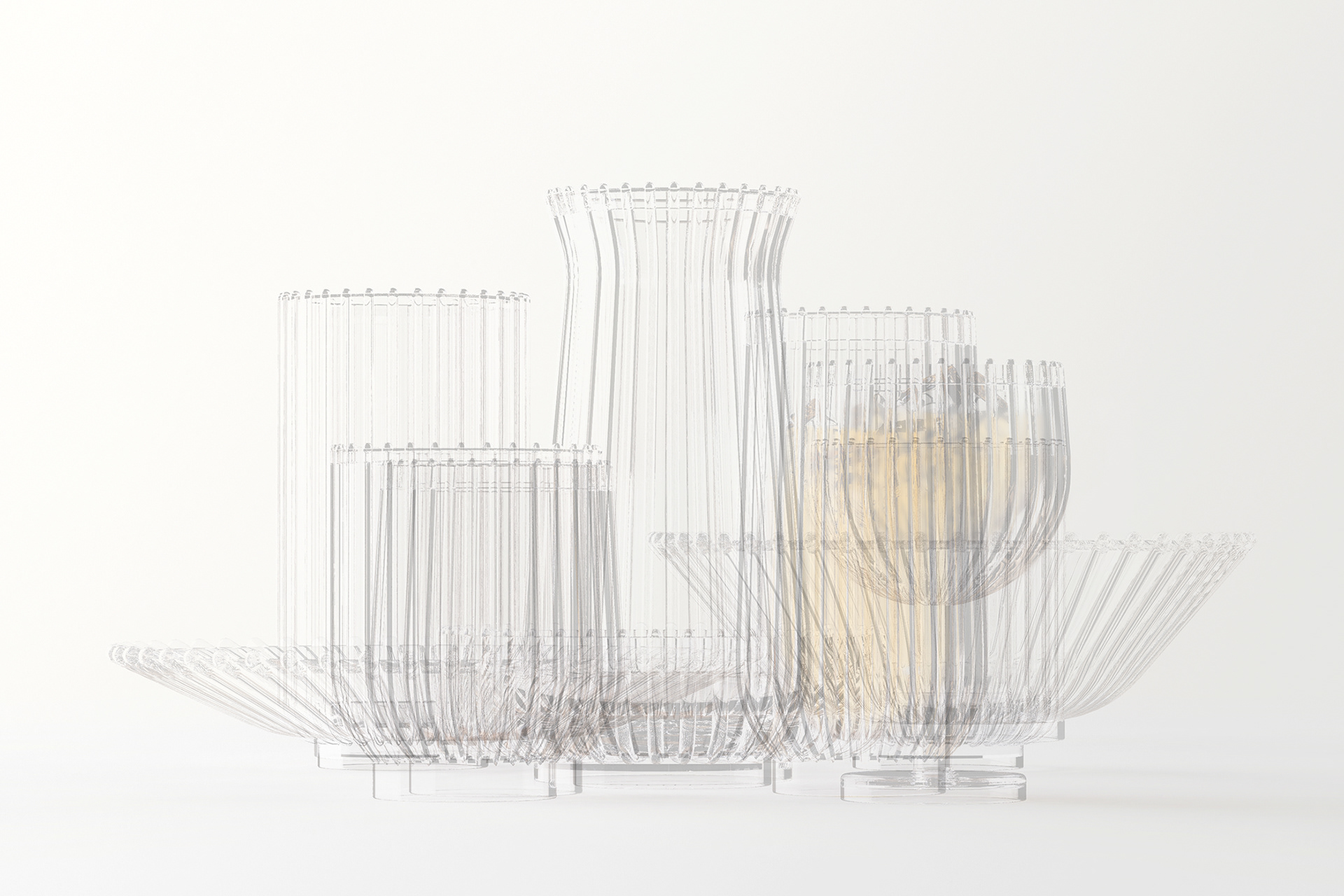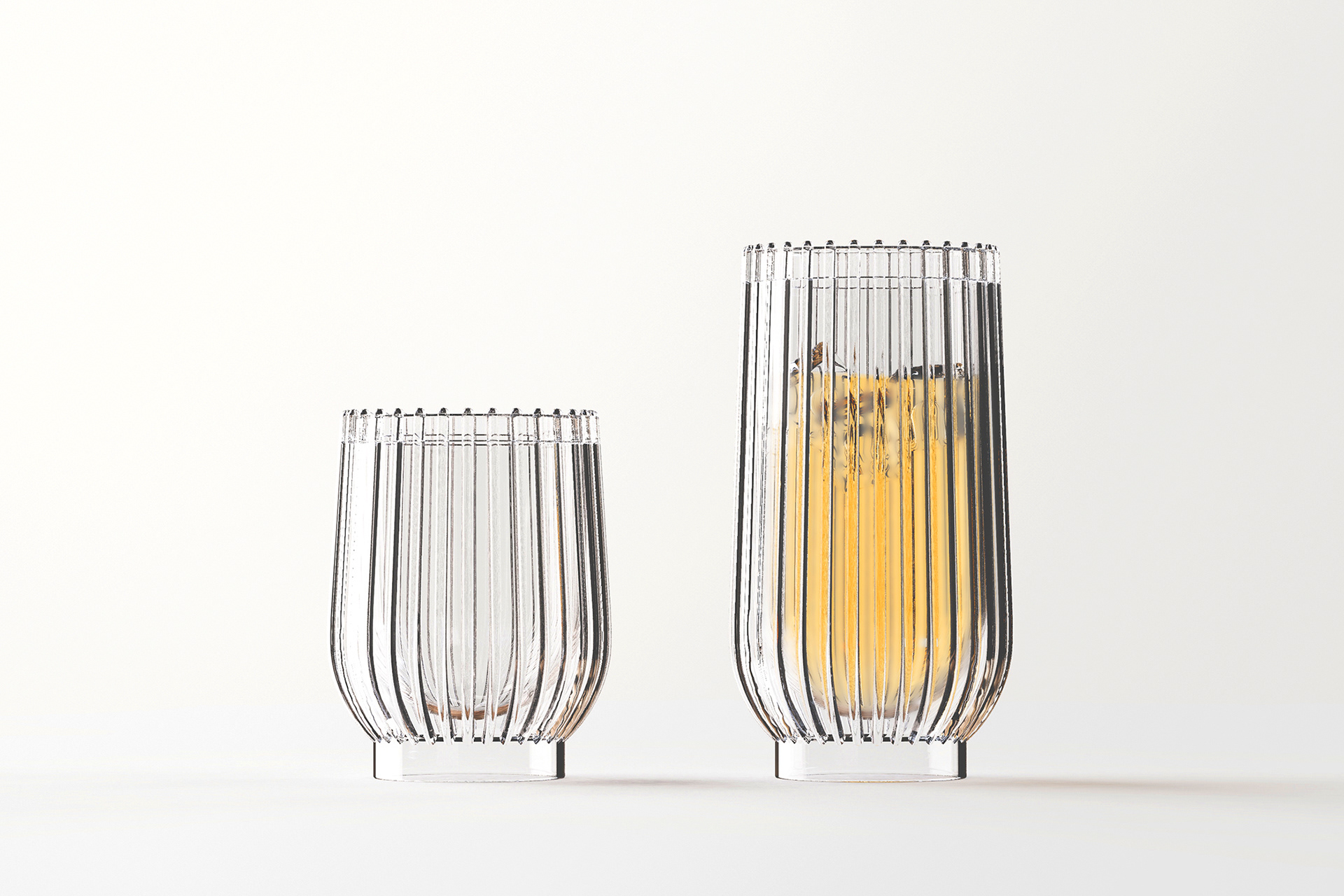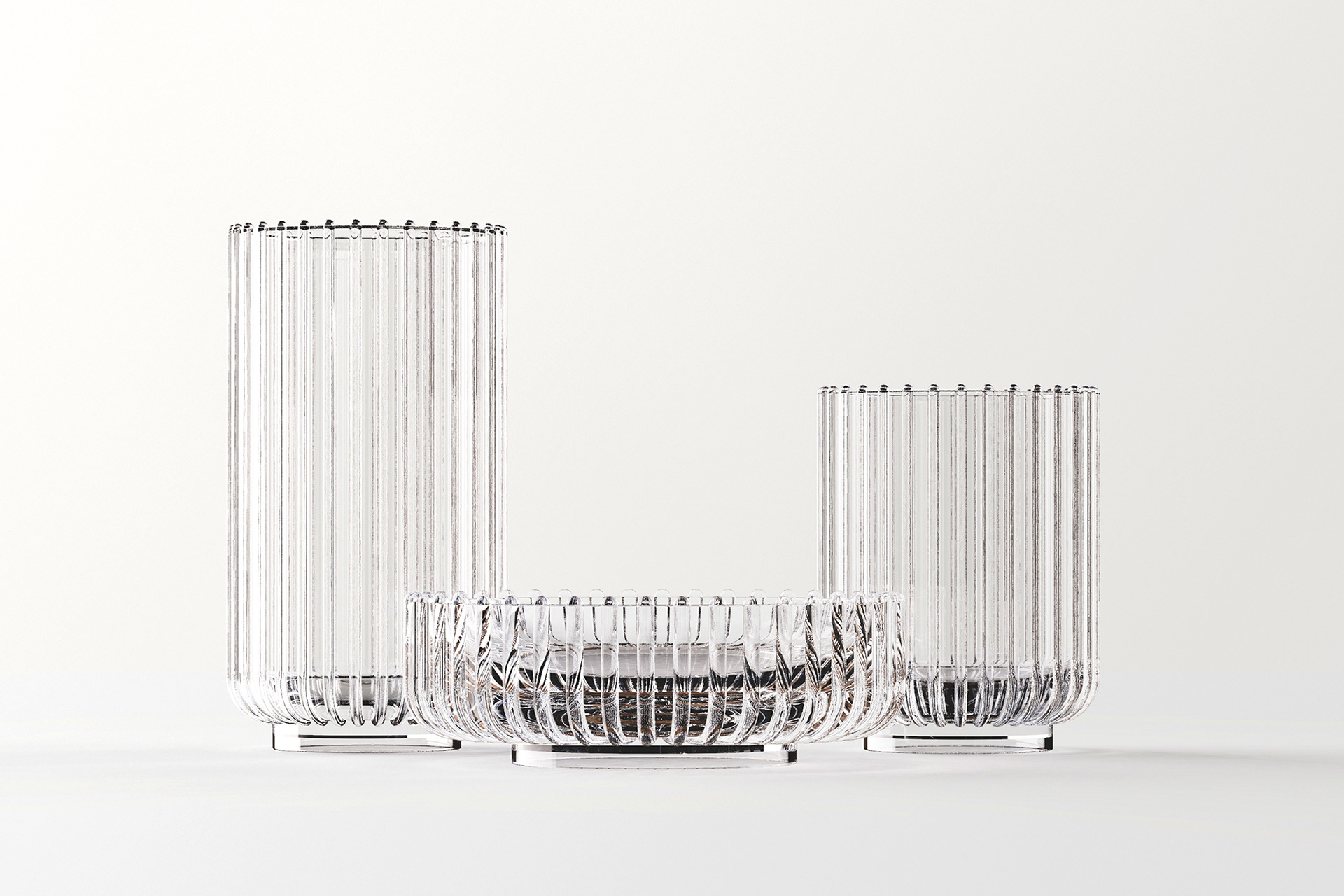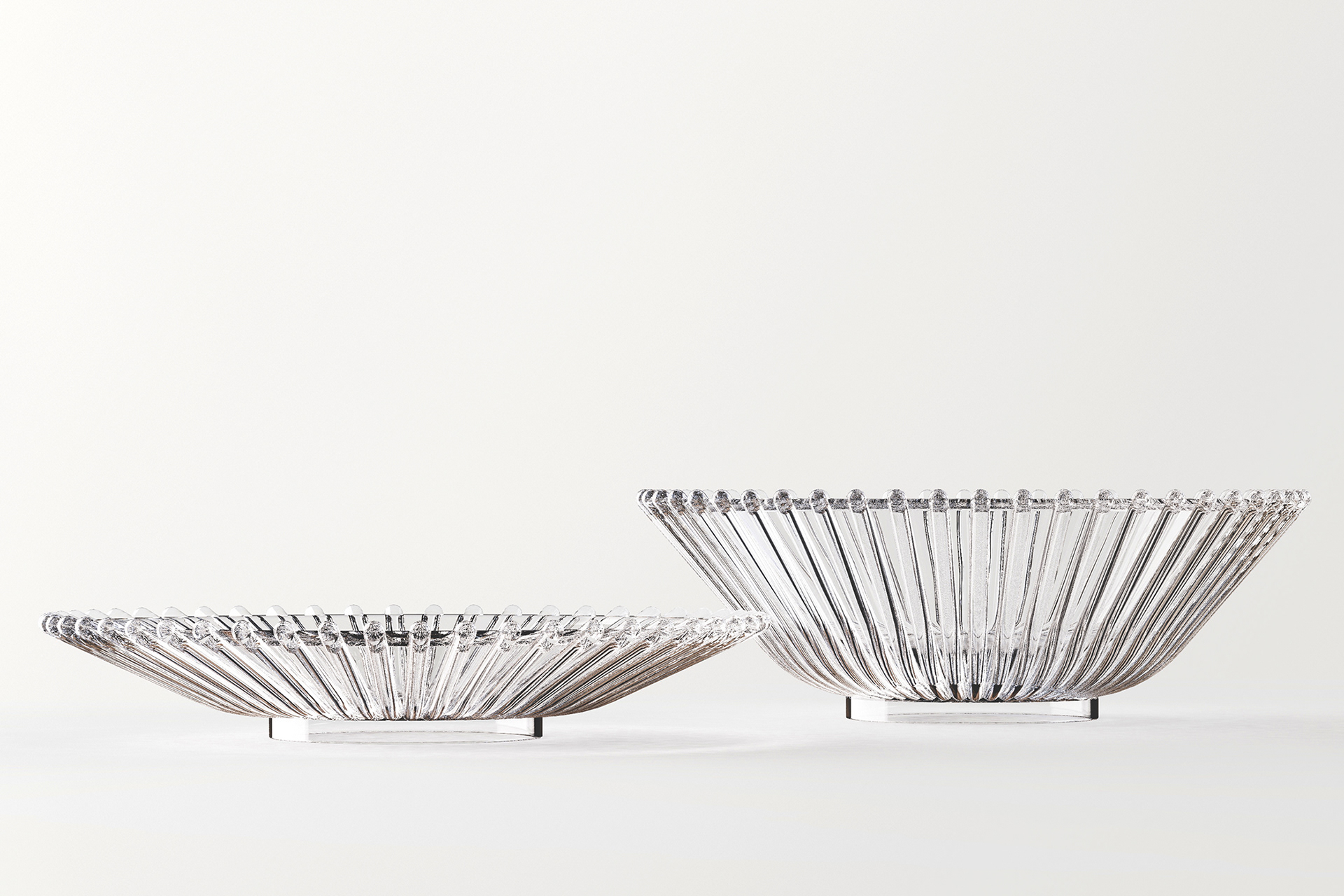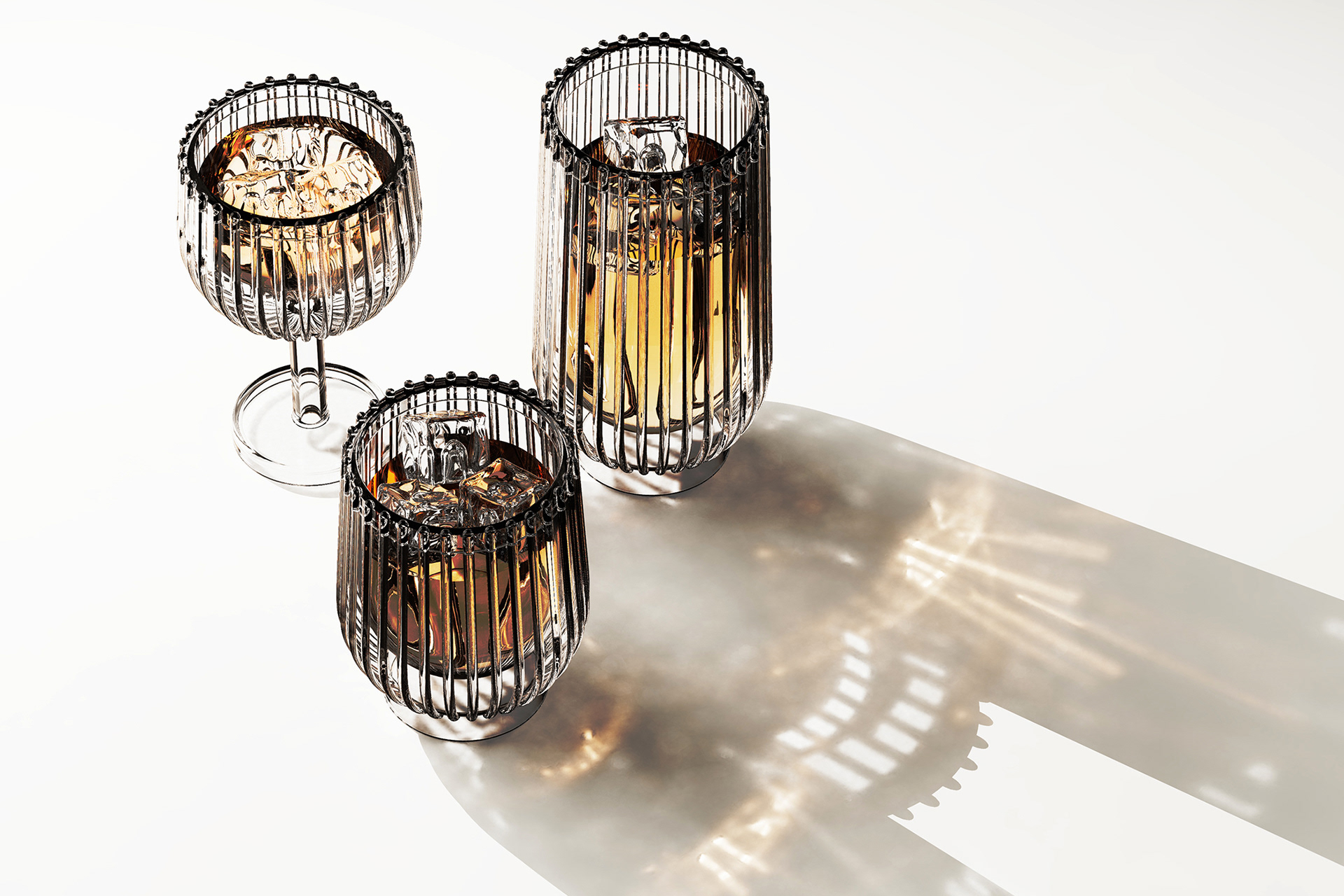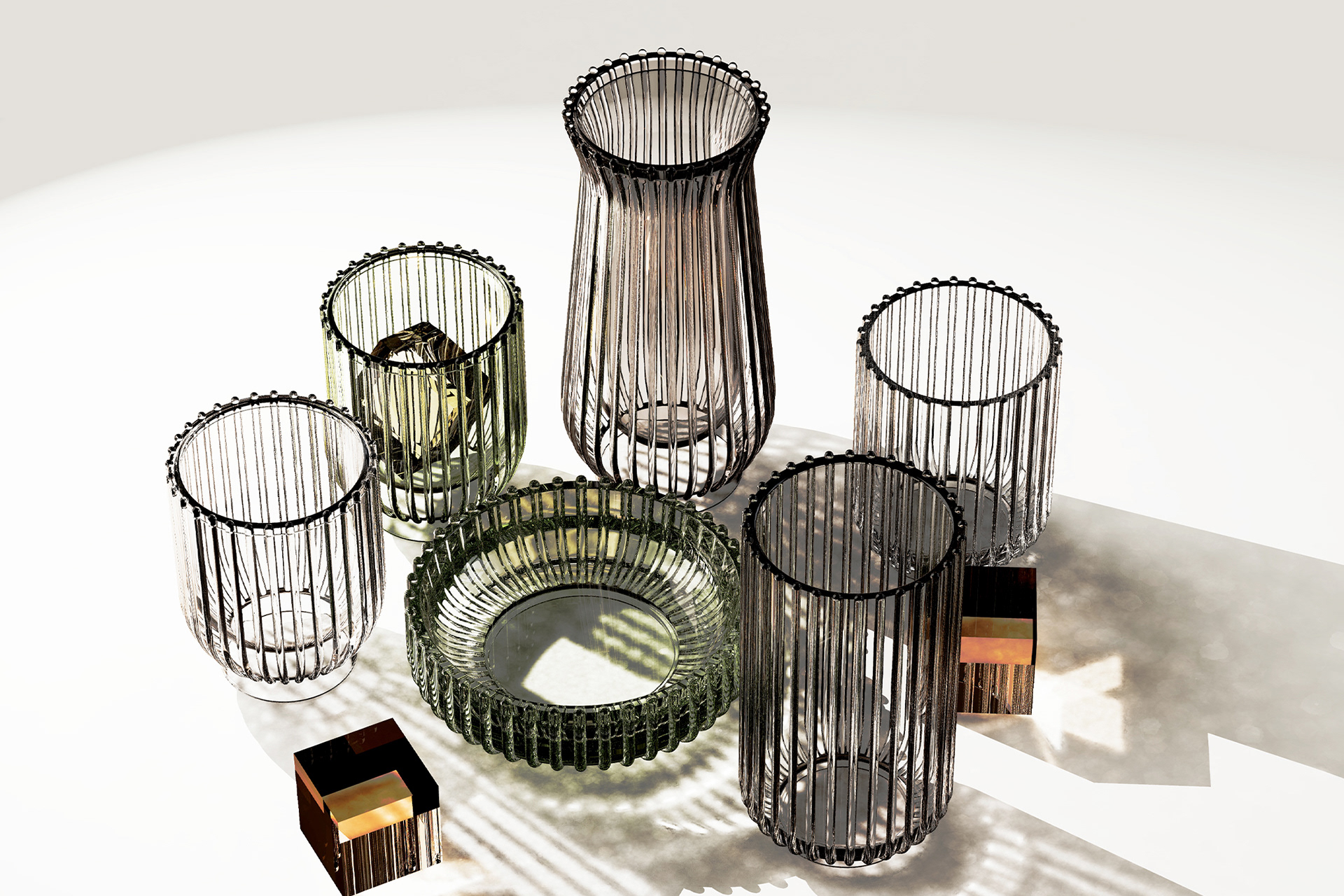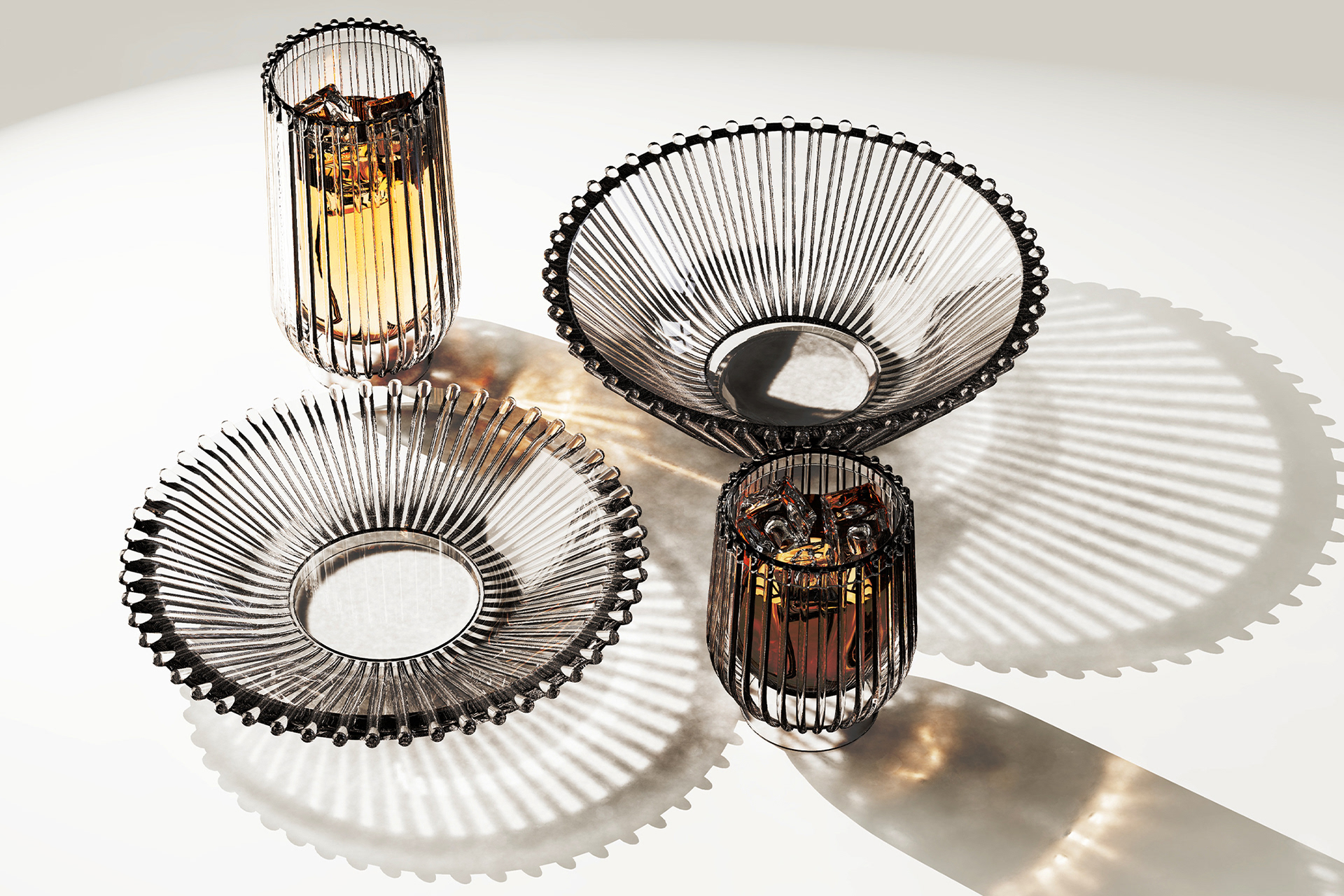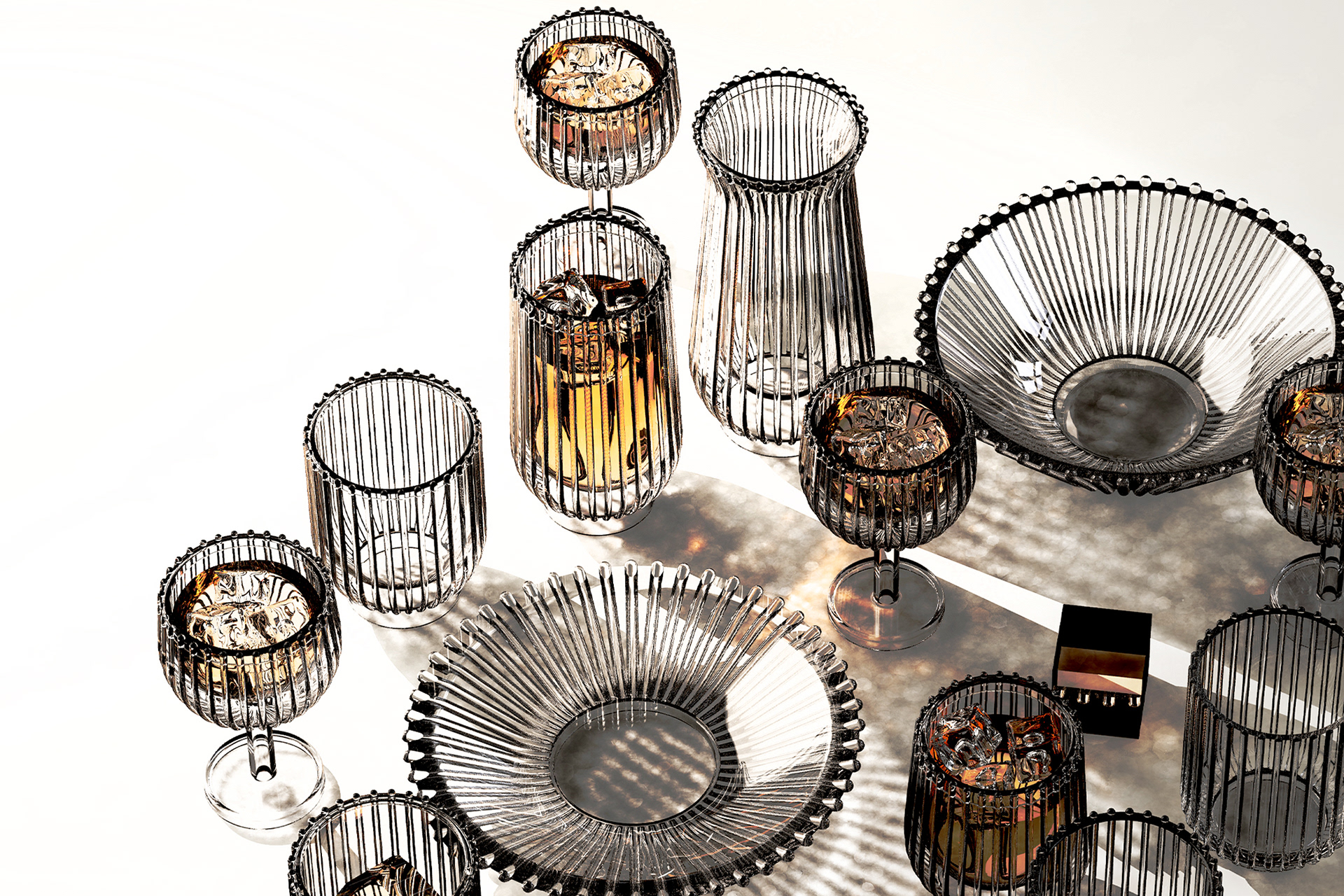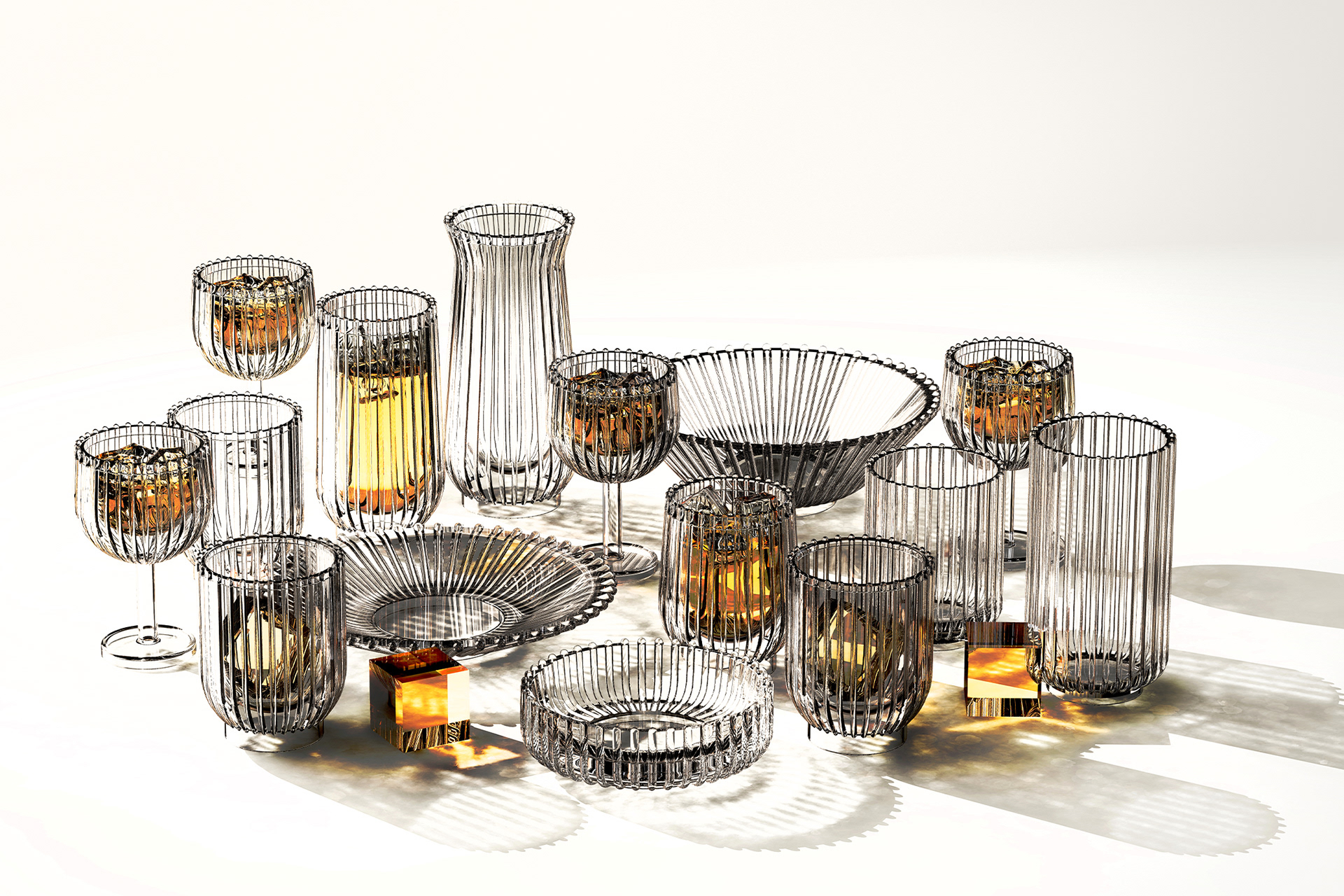 This is just one of the projects.
If you want to create anything with us,
please contact us feel free.