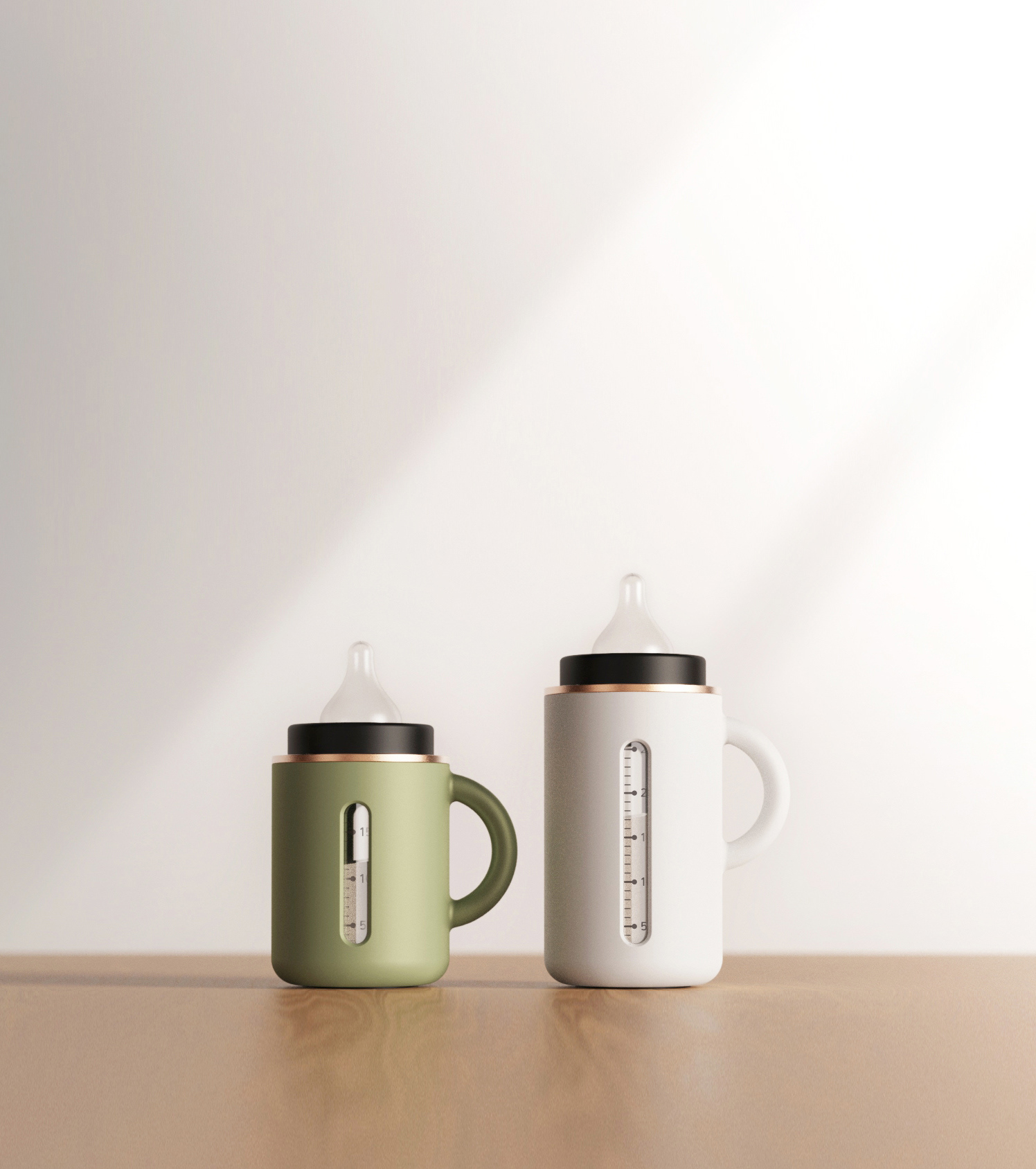 Soft feeding
Feeding bottle design / B
ebetokids / 
2019
I happened to design a feeding bottle. It seemed easy,
but it was a project that had to a lot to think about unexpectedly.
As the baby grows, the way he catches the bottle changes.
I designed a feeding bottle that can be used for the baby's age range.
I made a soft-textured milk bottle with a low heat conductivity and can prevent various shocks.
It consists of an existing transparent plastic body and a silicone cover covering it,
and several types of handle parts can be detached and attached. 
I love cups with non-slip rubber pads attached to the bottom of the cup. 
Various colors and handle parts allow the baby to use
the most suitable type of bottle.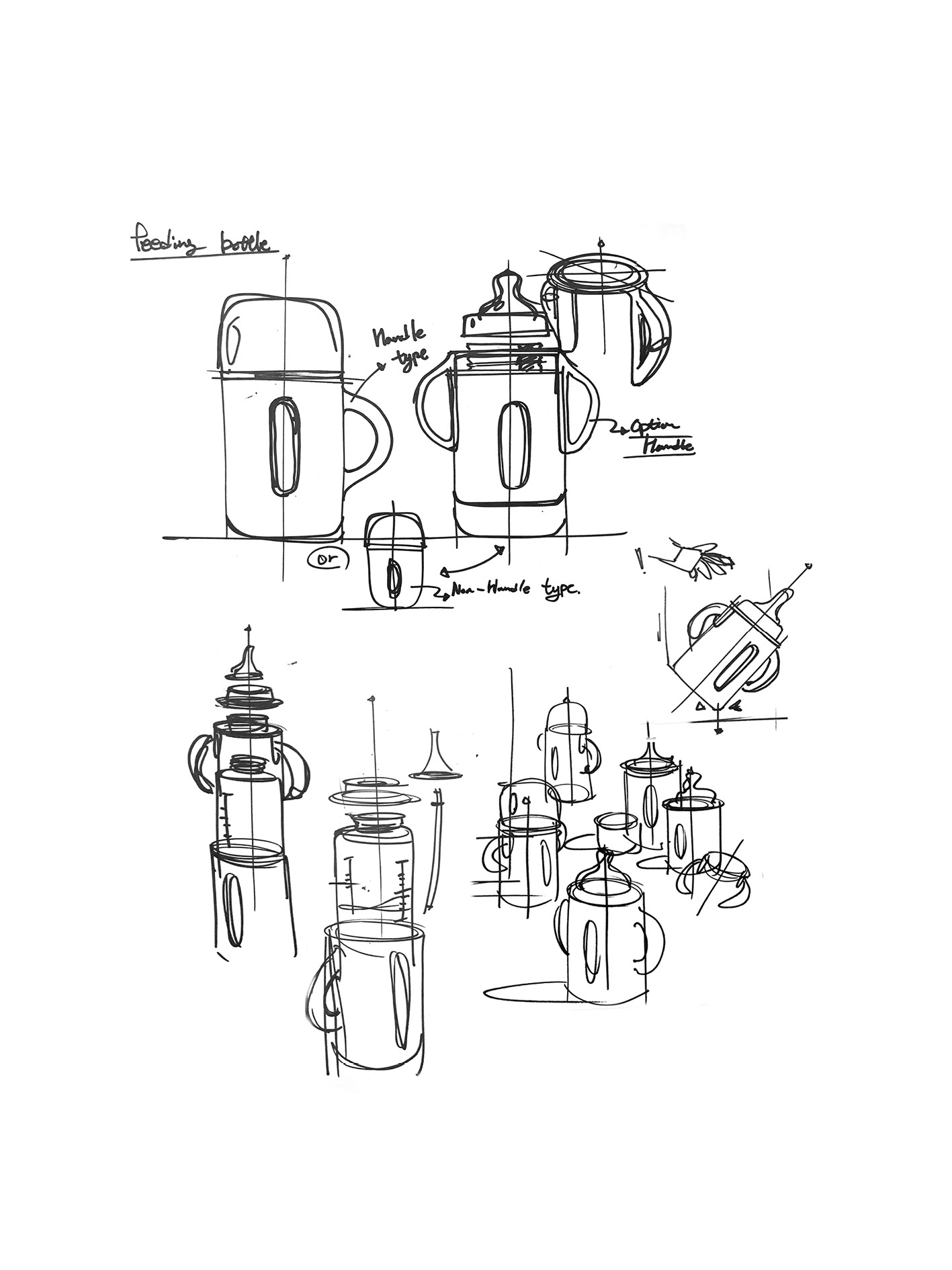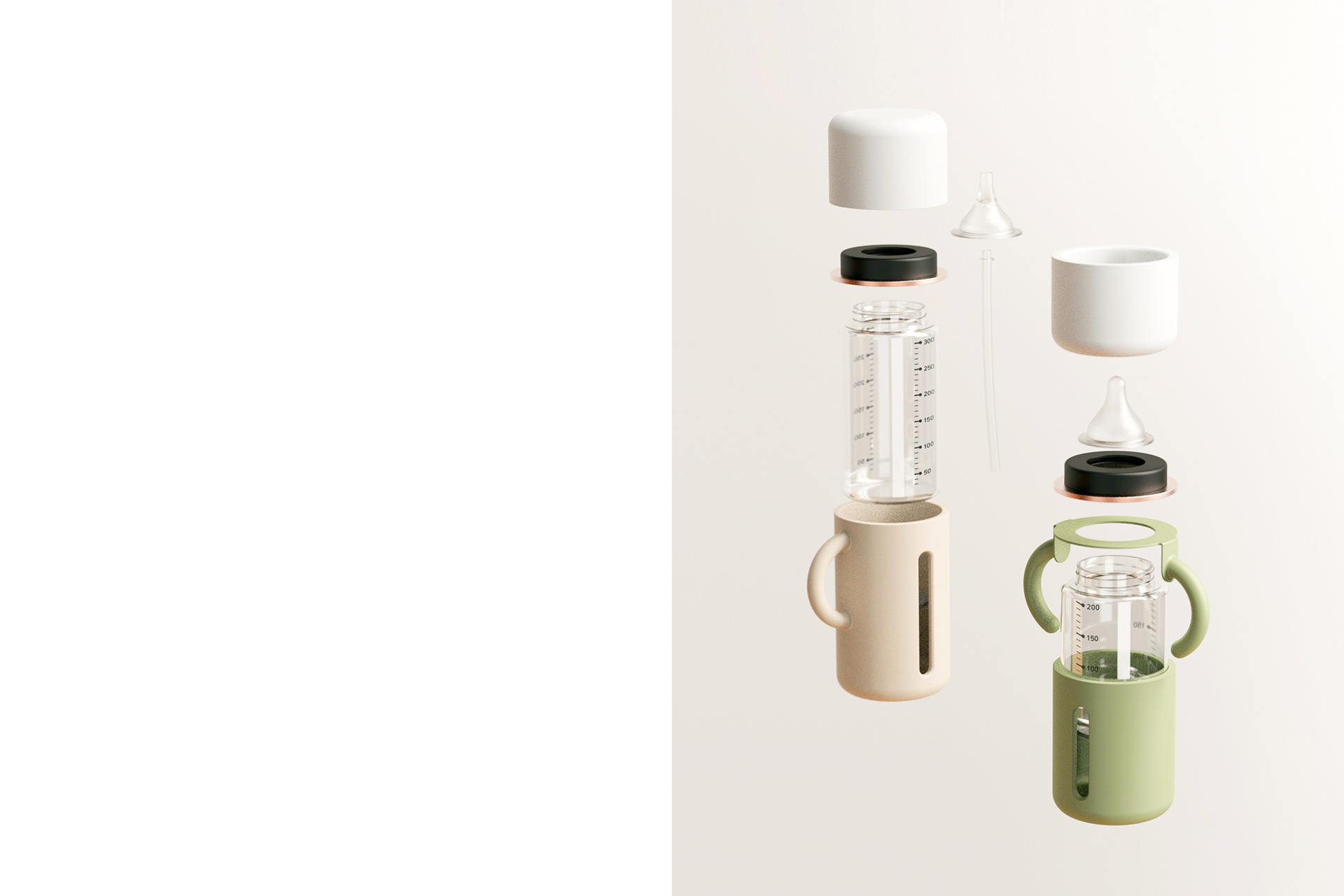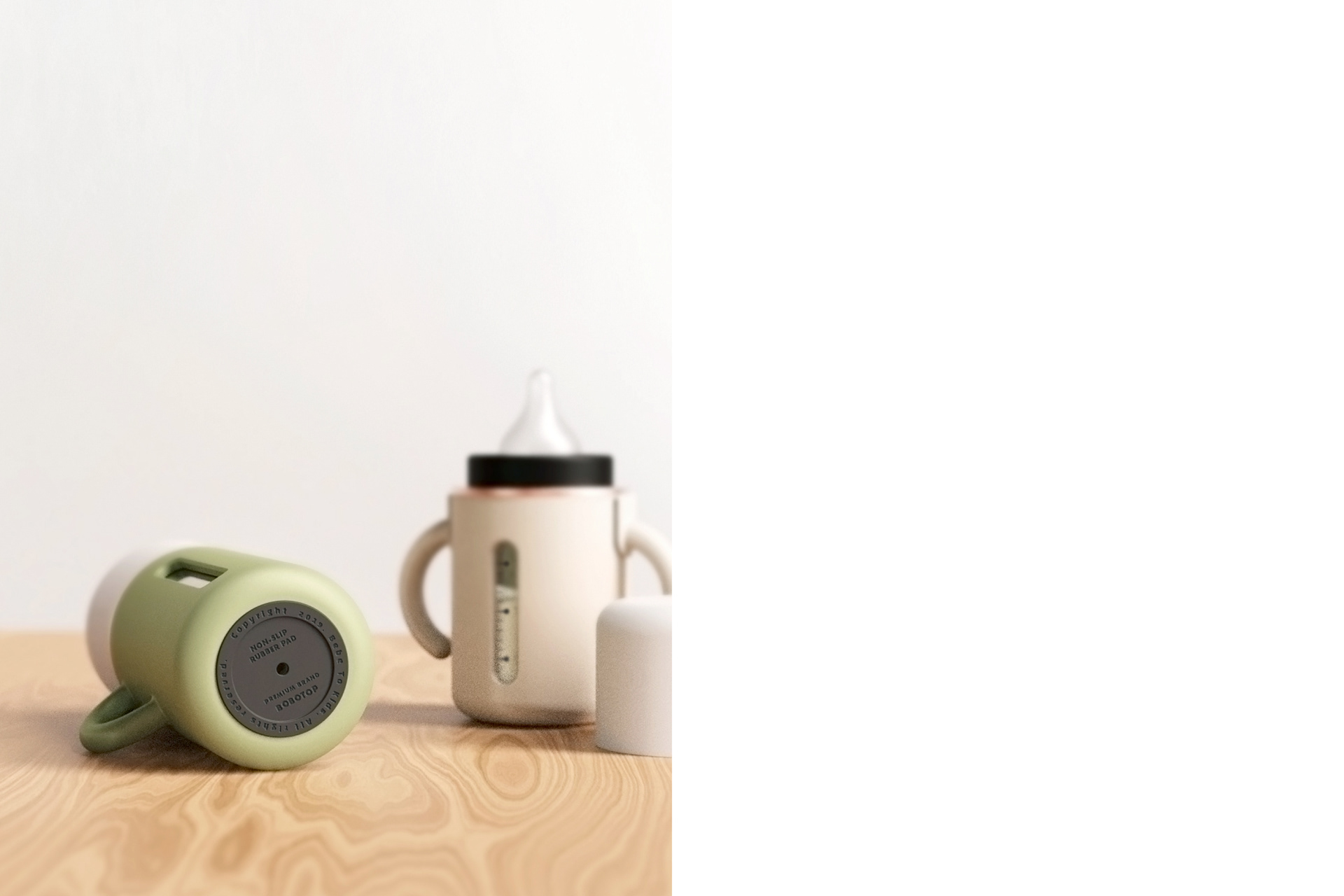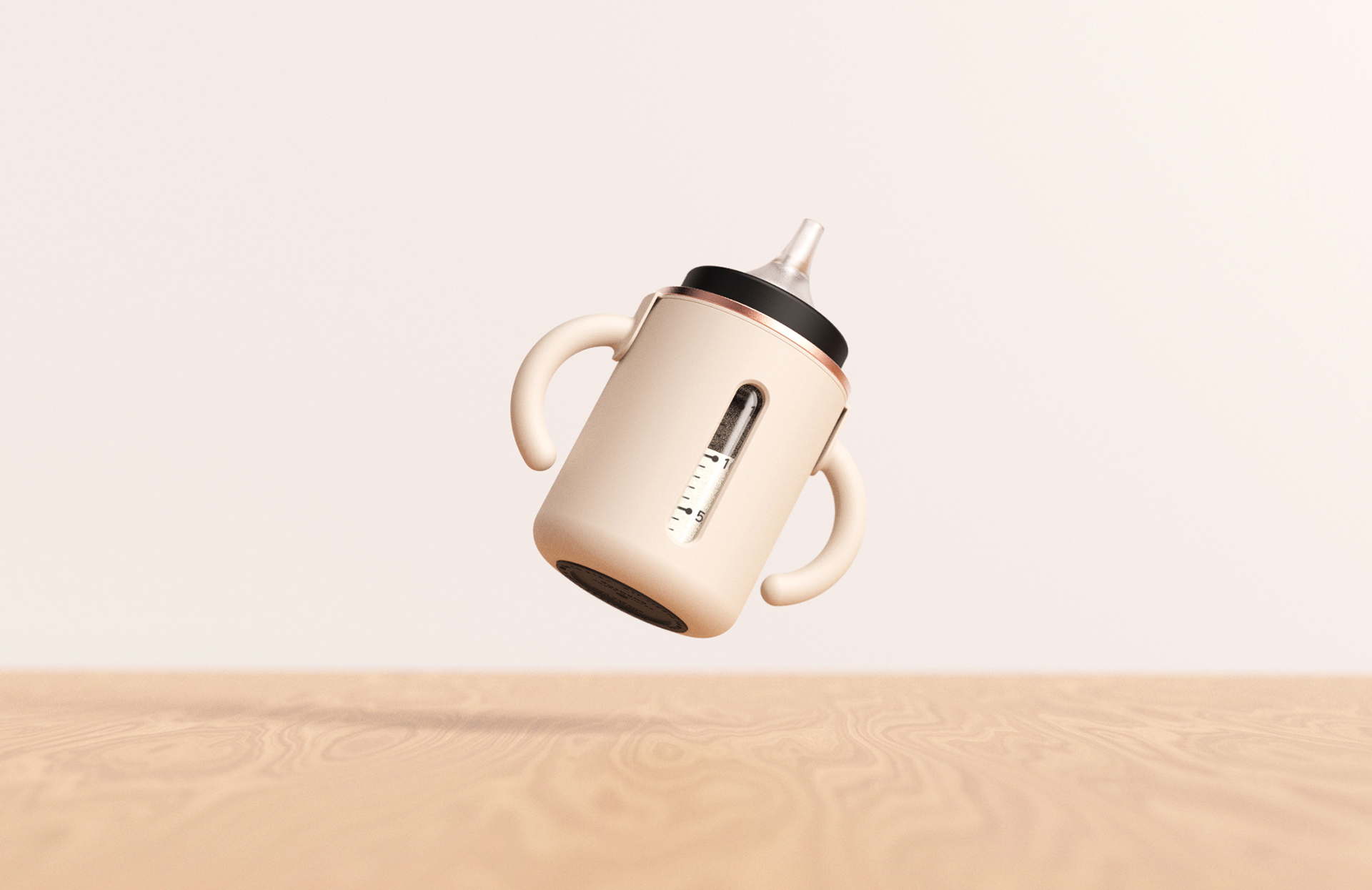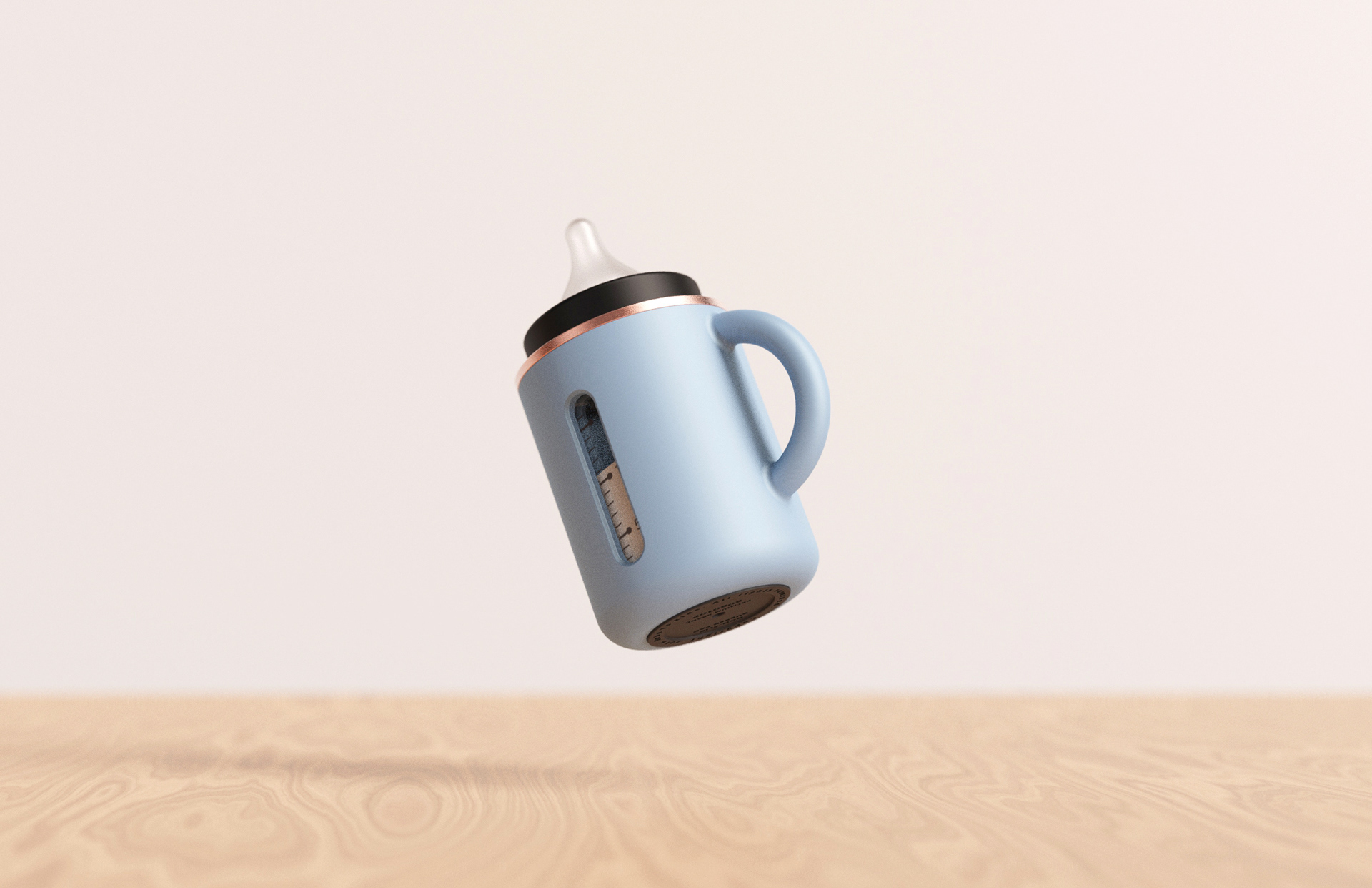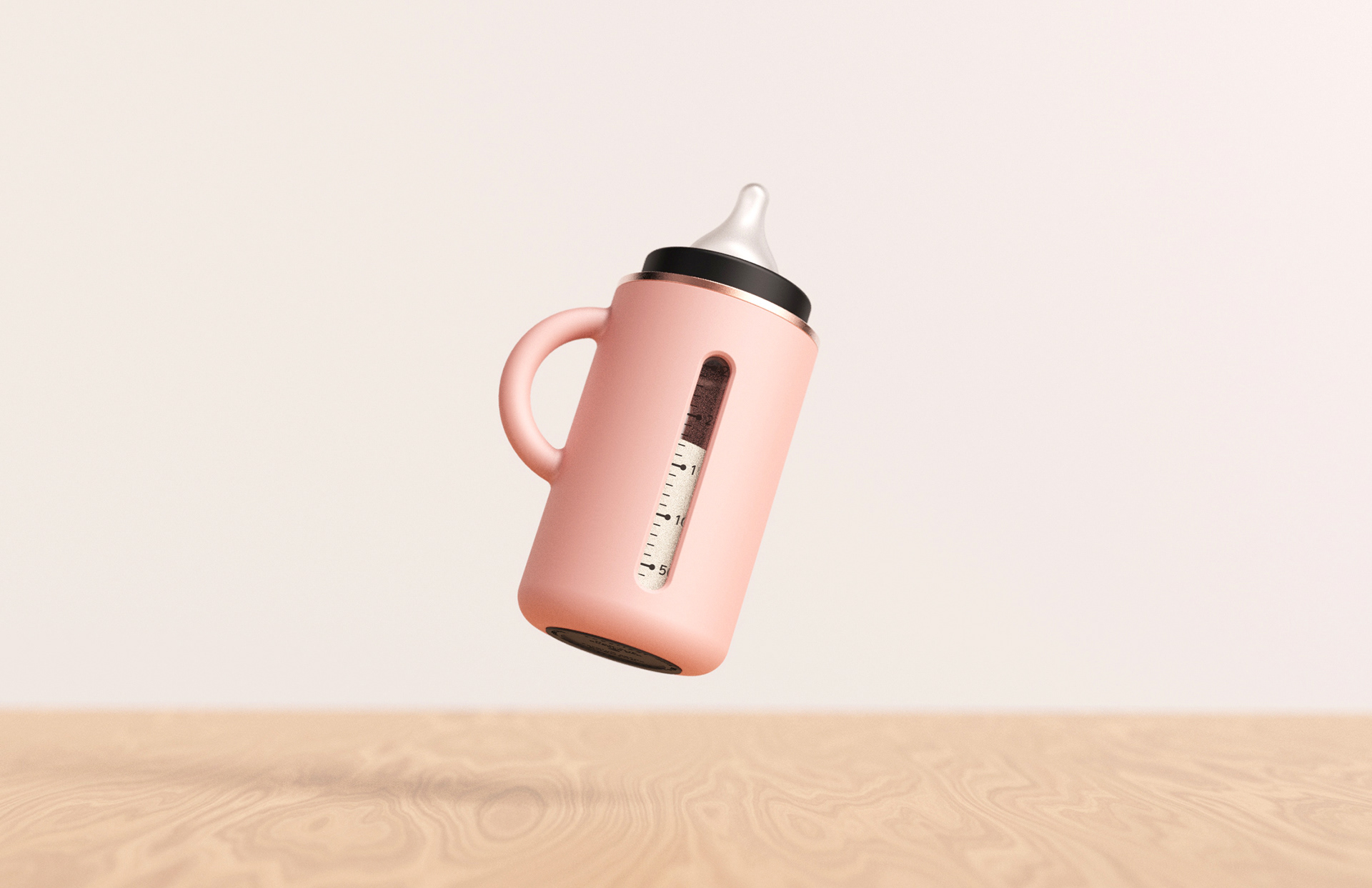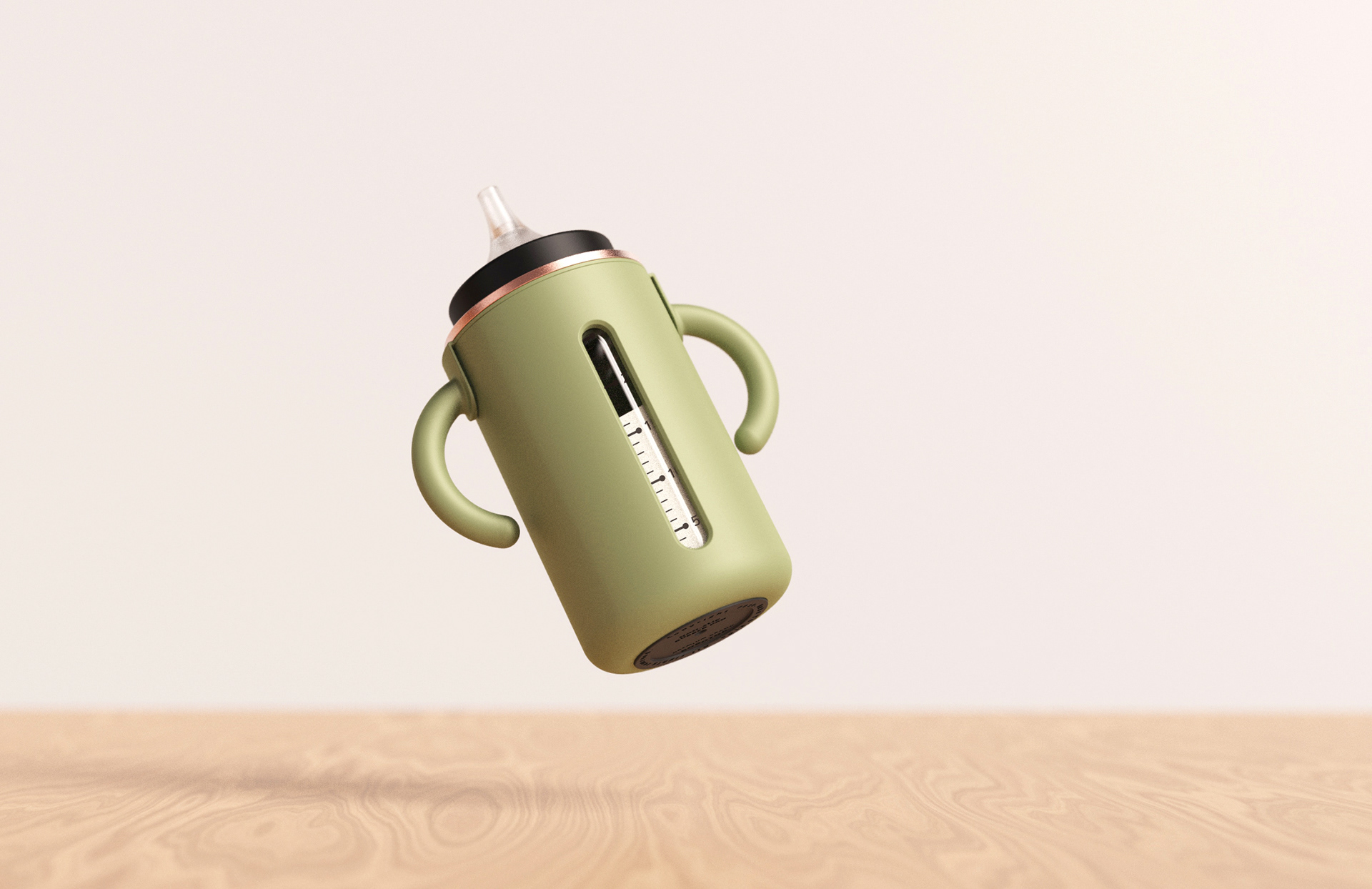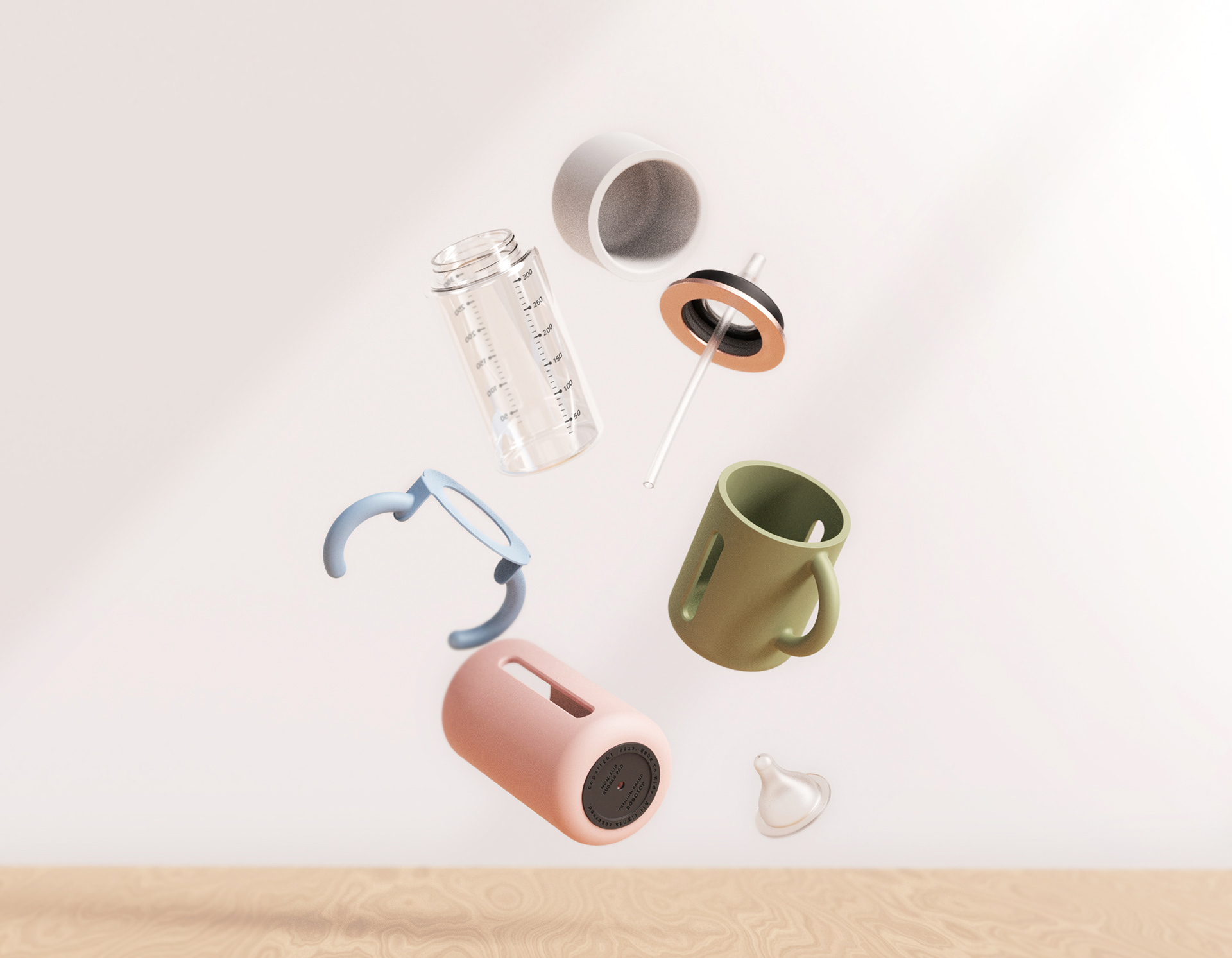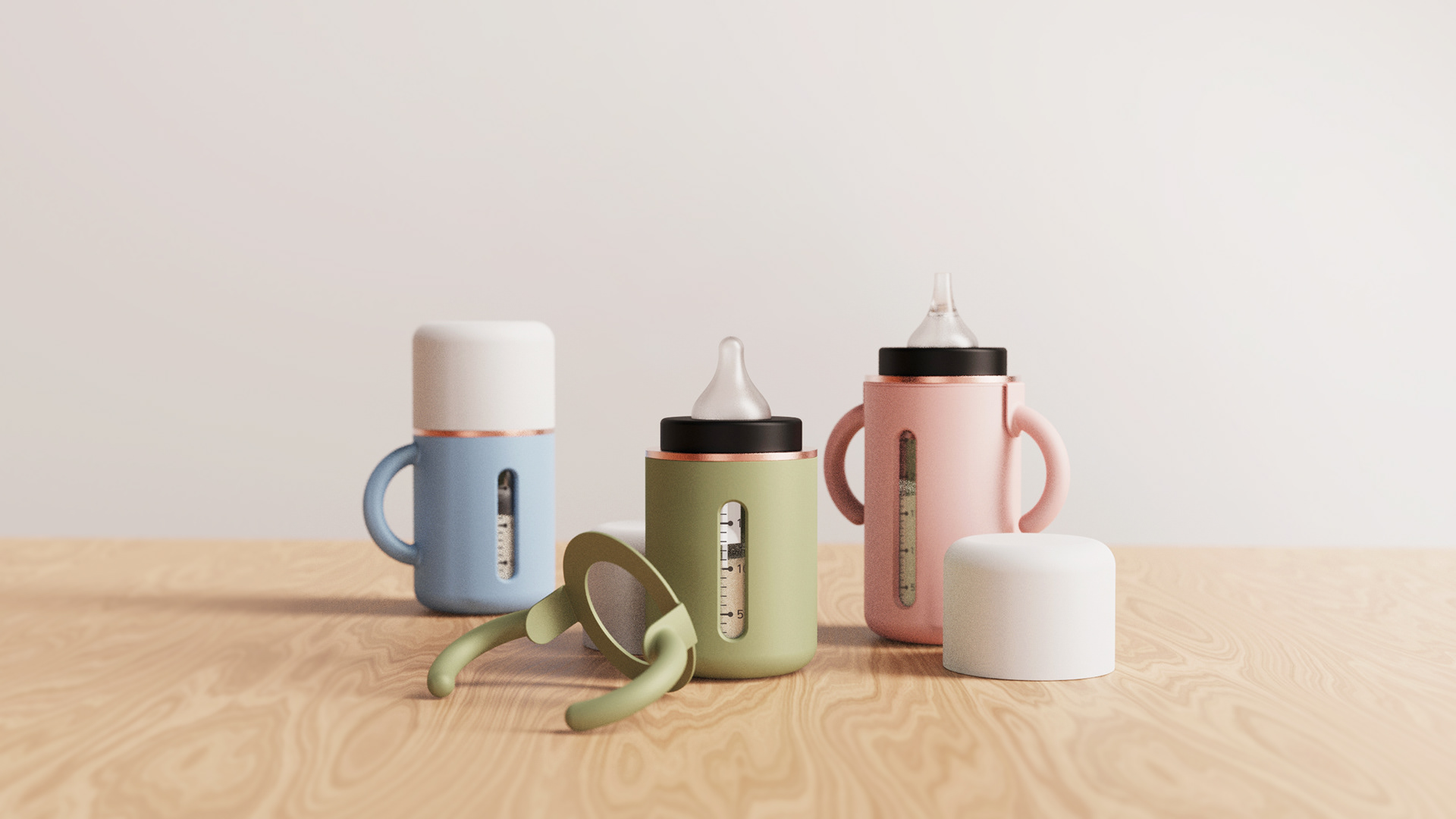 This is just one of the projects.
If you want to create anything with us,
please contact us feel free.